After the V-max and T-max Hyper modified, Yamaha required a great name for the motor bike preparation to lean on one of its model headlights. The Danes of Wrenchmonkees thus harnessed with transformer Yamaha XJR1300 in coffee-racer with an objective at the head: in the long term to produce exceptional kits for the large retro roadster with the three tuning forks.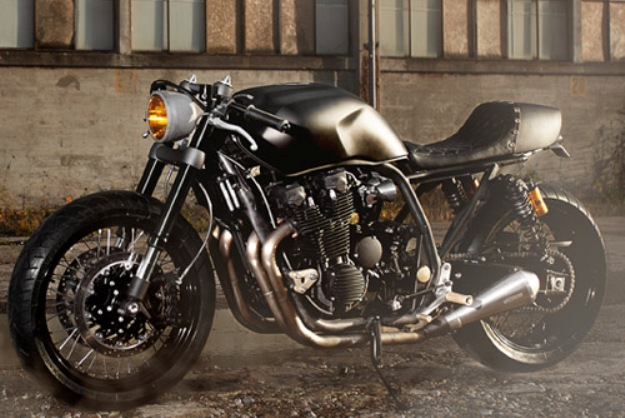 At the time of the EICMA 2012, Yamaha required Wrenchmonkees to lean the case of Yamaha XJR1300. After Yamaha 1700 V-max re-examined and corrected by Marcus rolling, Ludovic Lazareth and Roland Sands within the framework of the project Hyper modified, it is thus with the turn of the large roadster 4-cylinders of master key thus by the hands of a great name of the motor bike preparation.
The workshop of Copenhagen thus subjected Yamaha XJR1300 to the traditional Danish mode: maximum lightening and smart retro treatment and of good taste. So that the motor bike is easily recognizable as XJR, the tank, the engine and the large one of the part-cycle are preserved in the state. The fork is the front brakes come from R1. The rims, the footrests, the exhaust stainless and the saddle are hand made elements of a house.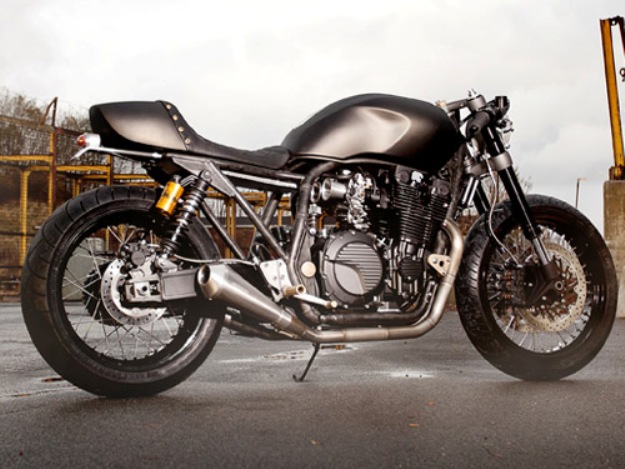 Soon on sale free!
Most beautiful in the history is that the kit Built Yard for Yamaha XJR1300 should be available soon, with the blessing of Yamaha. "Now that we manufactured this prototype, we consider the creation of exceptional after-sales kits for the Yamaha XJR1300, in order to allow the owners motor bikes to take again some of our ideas and into practice to put them in their garage" thus Per Nielsen, the team leader with Wrenchmonkees announced.
"The kits will not require any cutting of the framework or the arm oscillating of the motor bike, because the parts which will transform the aspect of the machine completely will screw or replace the standard components. Each one will be able to manufacture its own Yamaha Built Yard so that it reflects its personality." Highly!