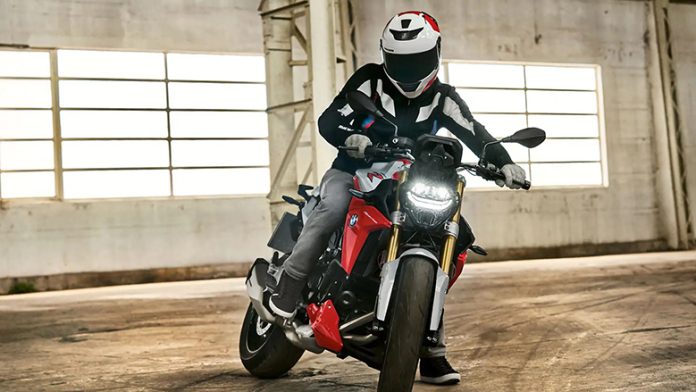 Naked motorcycles sound and look beautiful. These motorcycles are stripped-down sports bikes that provide more air in your face and are ready to ride. Naked bikes come in a variety of designs and offer a raw experience. They often feature one-piece handlebars and a more upright riding position. When looking for sporty, street-oriented expertise, you should buy a bare-bones bike. The market offers some of the best variations in the middleweight class. Here are a handful of Top Ten Best Middleweight Naked Bikes Of 2022 that have the best performance, price, and looks.
Top Ten Best Middleweight Naked Bikes Of 2022 – Top Rated
Honda CB650 R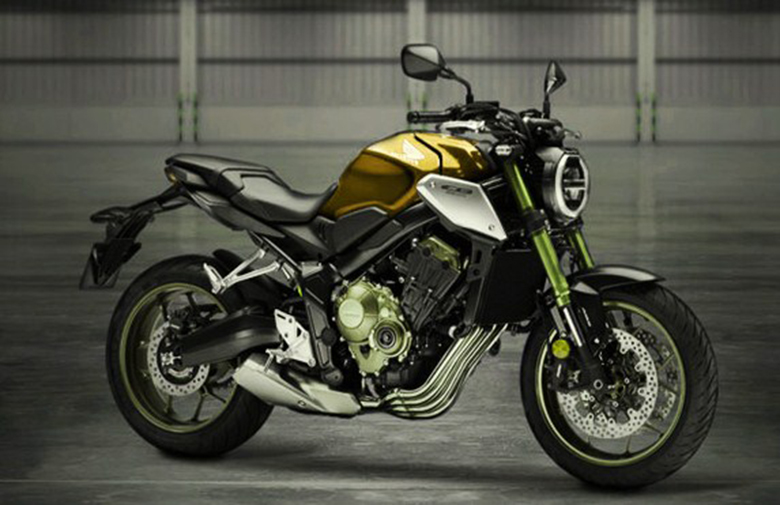 The CB650 R bridges the gap between entry-level small-engined bikes and larger-engined revisions, helping to revive the middleweight market. Honda has made the CB650 R accessible, giving new riders a starting point and experienced riders access to performance at an affordable price.
The CB650 R features attractive new styling that has been retained since its initial release. It also has best-in-class performance with its 649cc inline-four engine, which produces 81 horsepower and 43 pound-feet of torque. The CB650 R is a treasure trove thanks to the inline-four, which sounds excellent and enables riders to experience an explosion of power at high revs.
Aprilia Tuono 660
Although the Tuono 660 did not generate as much popularity as the RS version, it is still one of the best middleweight naked models produced by the Italian company. Aprilia developed the Tuono 660 platforms with sports bikes in mind. As a result, the Tuono gets technology that is best in class, a handy engine, and dynamic dynamics.
A 659cc parallel twin engine with a high compression ratio of 13:5:1 features in the Tuono 660. It delivers 50 lb-ft of torque and 100 peak horsepower. This results in a motorcycle with a free-revving low and moderate grunt.
Triumph Trident
Triumph has a long history of making motorcycles. The company has recently been trying hard to understand the changing demands of the motorcycle business and to manufacture motorcycles.
In 2021, Triumph unveiled the Trident with a 660cc triple engine. The Triumph Trident has many technical features and a contemporary vintage design. The Trident offers more power and better handling for novice riders, while smaller bikes are recommended for beginners. The Trident's short wheelbase makes it easy to maneuver in crowded areas and has fun on winding roads.
Yamaha MT-07
As all of Yamaha's barebones bikes are excellent, they all deserve some praise. One of the company's top naked bikes is the MT-07. It provides enough power for all riders and efficiently navigates the curves on the road.
A 689cc liquid-cooled CP2 engine with a six-speed manual transmission is an option for the MT-07. Thanks to the engine's 74 horsepower, the MT-07 was accessible to any rider. This bare-bones motorcycle is perfect for daily commutes, long road trips, and winding valley roads.
BMW F 900 R
In virtually every way, the F 900 R is a better bike than its predecessor. More torque, horsepower, displacement, character, technology, and improved aesthetics are just a few notable fundamental changes. The 895cc parallel twin engine in this awesome motorbike produces 99 horsepower and 67 lb-ft of torque.
It carries the Yamaha MT-09, which the brand positions as competition with the Kawasaki Z900, Triumph Street Triple R, and F 900 R. BMW may have fewer horses than its rivals. Still, it has better technology and lower prices.
Kawasaki Z900
As a replacement for the Kawasaki Z800 and Kawasaki Z1000, Kawasaki unveiled the Z900 in 2017. The brand aspires to combine the best features of both motorcycles with improved performance and usability. Kawasaki did this by providing a 125 hp, lighter version of the original.
The 943cc engine hasn't changed much over the years, save for minor adjustments to the airbox intake funnels. The Z900 features an inline four-cylinder engine, a flat handlebar that provides a comfortable riding position, and a trellis steel frame.
Yamaha MT-09
Thanks to Yamaha's entry into the middleweight motorcycle market, we have some fantastic motorcycles. The MT-09, which occupies the higher end of the middleweight spectrum, has long been a mainstay in the 800cc to 900cc class. This triple-cylinder motorcycle was introduced by Yamaha in 2014 as the FZ-09 and quickly gained popularity worldwide.
The MT-09's manic power delivery and low price make it a favorite among riders. This beloved triple has seen several modifications, the most recent one revealing that it's a torque master. The MT-09 is an exciting and entertaining motorcycle with 115 horsepower and 65 lb-ft of torque.
KTM 890 Duke
The 890 is an ultra-middleweight naked bike that improves on its predecessor, the 790 Duke. It has an exceptional braking feel, excellent suspension and damping, and an aggressive riding stance. The Duke is a practical bike that enjoys large lean angles and enables riders to travel at high speeds.
An 889cc parallel twin engine with 120 horsepower and 73 lb-ft of torque powers the motorbike. It's a sweeter and more nimble naked bike that experienced riders will love, thanks to its WP suspension components.
Triumph Street Triple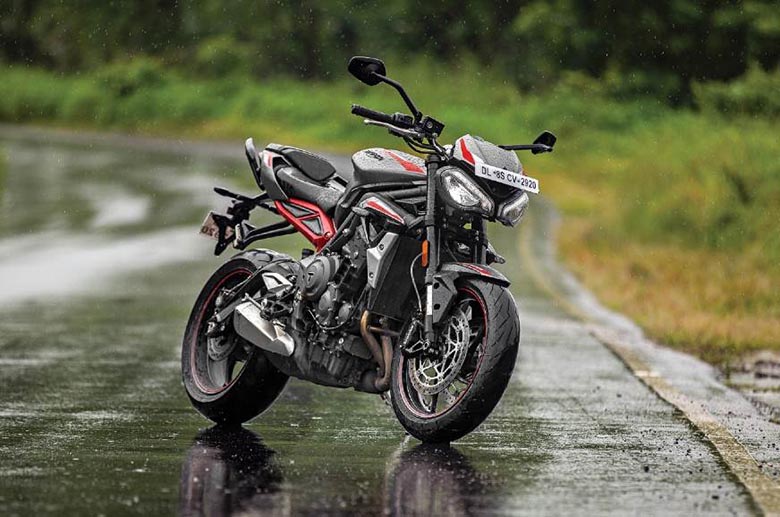 The Street Triple is one of the best motorcycles the business produces, even though it doesn't have the vintage looks of a Thruxton or Bonneville. It helps revive memories of Triumph's Daytona. This bare-bones equivalent is a stylish, well-built premium product with a 765cc triple-cylinder engine that sounds great.
There are several variations of the Street Triple, with the RS being the most potent model. Since it first began production in 2007, the bike has been considered one of the pioneers of the barebones bike market. In addition to its classic bare-bones sports bike design, the Street Triple has an impressive engine that can produce 121 horsepower and 58 lb-ft of torque.
Ducati Monster
By attaching the engine to the Panigale V4 front frame, the new Monster puts the engine in the spotlight. Additionally, compared to its 821 model predecessor, it has an aluminum engine that is 4.5 kg lighter. To make all riders feel comfortable, Monster has developed new designs.
The shorter sides of the bike, which make it easier for users to keep their feet on the ground, are a notable design feature. It creates a comfortable riding position that makes the rider happy to be in the saddle. The 937cc twin-cylinder, 111-hp engine is its showpiece, providing plenty of power for all riders.
Top Ten Best Middleweight Naked Bikes Of 2022 – Top List
| Sr. # | Top Ten Best Middleweight Naked Bikes Of 2022 |
| --- | --- |
| 1 | Honda CB650 R |
| 2 | Aprilia Tuono 660 |
| 3 | Triumph Trident |
| 4 | Yamaha MT-07 |
| 5 | BMW F 900 R |
| 6 | Kawasaki Z900 |
| 7 | Yamaha MT-09 |
| 8 | KTM 890 Duke |
| 9 | Triumph Street Triple |
| 10 | Ducati Monster |