Both World Wars 1 and 2 benefited greatly from the use of motorcycles in the military. They worked well for package delivery, spying and sending messages. Sidecars offered an additional room in addition to space for a single passenger. In addition to being faster, the motorcycle could go places larger vehicles could not reach.
Indian Motorcycle and Harley-Davidson were essential to the war effort in American motorcycle history. Additionally, companies such as Norton were supplying their motorcycles to British troops and American motorcycles.
Top Ten Best Bikes from World War-Era – Top Rated
Indian 841
Indian Motorcycle was commissioned by the US Army to build a motorcycle for use in the North African desert. The result was Indian 841. It was a particularly tough bike built for extreme use due to its demanding character.
The Indian 841, which drew design cues from the BMW R71, was equipped with a 45 cubic inch side-valve V-twin engine and a four-speed transmission. It had a foot-operated shifter and a hand-operated clutch.
Harley-Davidson XA
The Harley-Davidson XA ('Experimental Army'), a World War 2 military motorcycle built at the request of the US Army, was based on the BMW R71. It was designed for dry environments. Motorcycles can drive through the sand because of their "balloon" tires.
A 45-cubic-inch side-valve flat-twin engine and four-speed foot-shift transmission were standard on the XA. Its air-cooled design was a key component. A sidecar can also be added to the XA. Its function will also be represented by the ammunition box and the gun box. The Harley Davidson XA was one of the best Harleys of the era with its modern and rugged design.
Douglas 2 3/4hp
The British Army acquired motorcycles from the motorcycle manufacturer Douglas during World War I. A crucial military motorcycle was the Douglas 2 3/4 horsepower.
The Douglas 2 3/4 HP was perfect because it was compact, lightweight, and strong. A 350cc flat-twin engine powered it. It is possible to mount a sidecar.
Harley-Davidson WLA
A World War II-era motorcycle was the Harley-Davidson WLA. For military use, the WLA had an olive drab paint job and a 45 cu engine. It included a gun case, an equipment rack, and an ammo box.
In addition, the military version of the WLA had redesigned fenders to handle mud and oil bath air cleaners for dusty environments. It was undoubtedly built for the rugged terrain of a harsh climate.
Indian 741
The Indian 741 was the most famous motorbike, although the Indian 640-B, based on the Sport Scout, also built for the war effort, never saw any combat service.
The Indian 741 had mudguards for rough military terrain and a 30.5 cu in side-valve engine with a three-speed transmission producing 15 horsepower. The front forks were extended for better ground clearance.
BMW R75
The German Afrika Korps used the R75 in the deserts of North Africa during World War II because it was designed to be a rigid, flexible, and agile bike.
A 750cc flat-twin engine with overhead valves and 26 horsepower powered the BMW R75. In particular, the Harley-Davidson XA was inspired by the BMW R71, the R75's predecessor.
Indian Powerplus Twin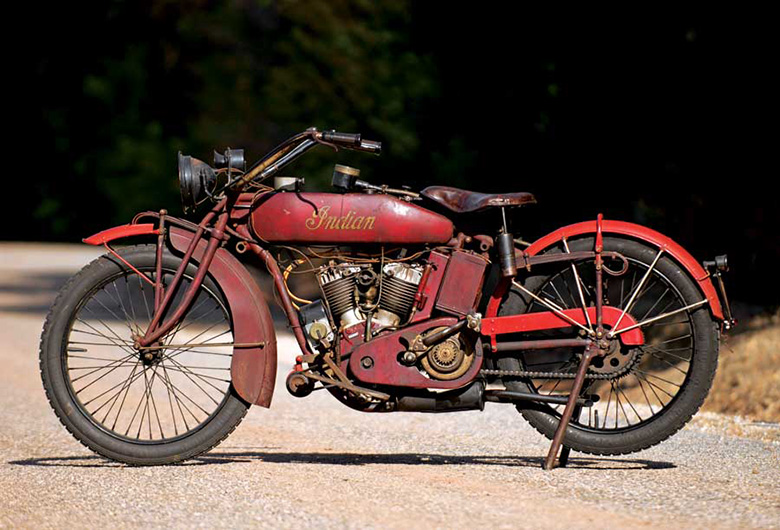 Since it was first produced in 1917 for the war effort, the military variant of the Indian Power Plus Twin was a prominent motorbike during the First World War. The Army bought 50,000 of these bikes. Also, remember that Power Plus, introduced by Indian Motorcycle in 1916 and broken by Aaron "Cannonball" Baker, was a relatively recent invention.
The engine of the Indian Military 'Power Plus' twin produced 61 cu in and a three-speed manual shift transmission producing 18 horsepower. One option is to add a sidecar.
Triumph Model H
Launched in 1915, the Triumph Model H was built for the war effort. The Model H's lightweight frame made it efficient for sending messages.
Its 550cc engine produced four horsepower and was mated to a Sturmey-Archer 3-speed transmission. Manufacturer Sturmey-Archer once produced bicycle accessories and motorcycle parts, such as gear hubs.
Harley-Davidson Model J
During World War I, the Harley-Davidson Model J effectively sent messages. As part of the war effort, about 400 of these bikes were delivered to northern France.
A 61-cubic-inch V-Twin engine paired with a three-speed transmission propels the Model J. This is a classic model to watch if you are an avid collector.
Norton 'Big Four'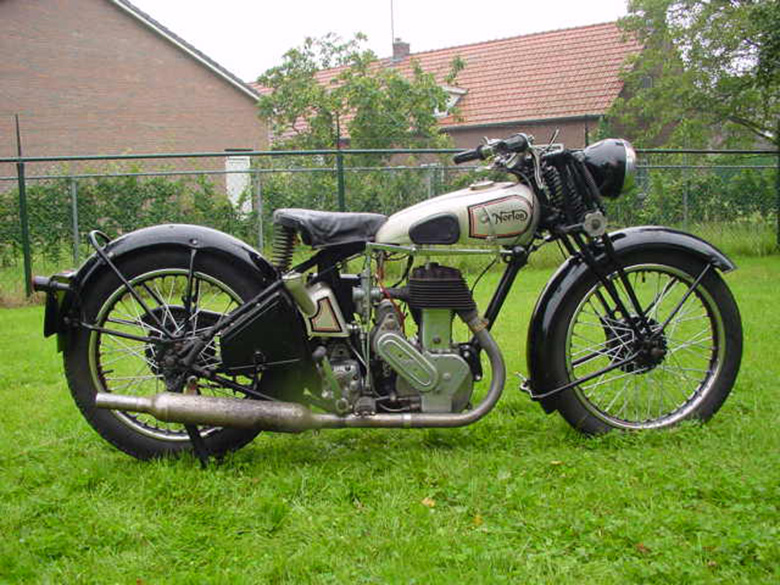 During World War II, sidecars were added to the Norton "Big Four." The fact that bikes were often used for spying and transporting weapons only emphasizes how essential motorcyclists became to the war effort.
World Wars 1 and 2 saw motorcycles play an important role in military duty. The success of the campaign depended on businesses like Indian Motorcycle and Harley-Davidson.
Top Ten Best Bikes from World War-Era – Top List
| Sr. # | Top Ten Best Bikes from World War-Era |
| --- | --- |
| 1 | Indian 841 |
| 2 | Harley-Davidson XA |
| 3 | Douglas 2 3/4hp |
| 4 | Harley-Davidson WLA |
| 5 | Indian 741 |
| 6 | BMW R75 |
| 7 | Indian Powerplus Twin |
| 8 | Triumph Model H |
| 9 | Harley-Davidson Model J |
| 10 | Norton 'Big Four' |