KTM launches the offensive sutra the market of the large sporting roadsters for 2013, with the concept KTM Super Duke 1290 R. Le message is clear: it will not be a motor bike of compromise. KTM thus returns to its first loves with a motor bike which, like the first generation of Super Duke 990 in his time, will be radical from all points of view.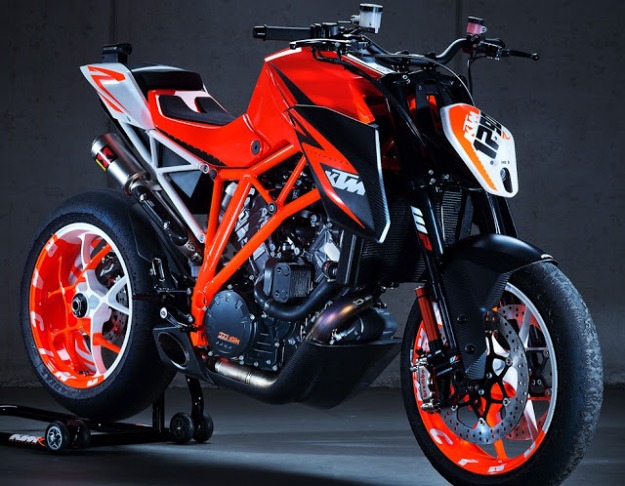 In 2013, KTM will launch a new generation of maximum trail Adventure, as well as variations of the roadsters one-cylinder Duke: Duke 690 R, Duke 125 and 200 which gains ABS, as well as the 390 Duke which should raise voice about it as compared to his strategic positioning on the market. But KTM also benefited from this living room of Milan 2012 to announce the arrival of replacing Super Duke.
According to the persons in charge of the mark present in Milan this KTM bike will cube… approximately 1 250 Cm3. In addition, it will always use a twin-cylinder out of V which will again take the technologies of the engines of the super-bikes house partly. Nevertheless, it will not reach the maximum power of 170 horses developed by the RC8: the emphasis will be placed on the couple and the filling at semi mode. One can nevertheless expect 150 horses at least.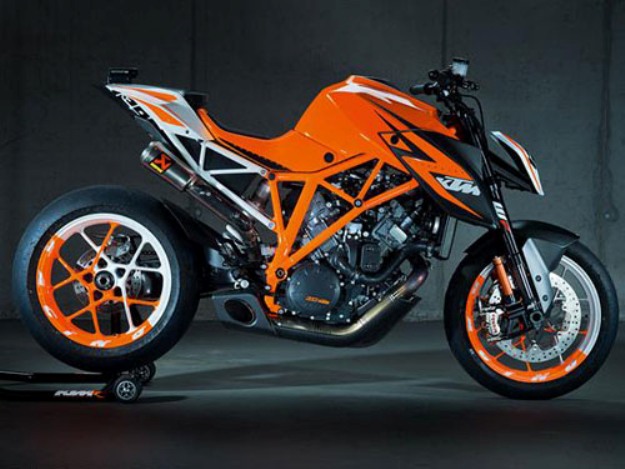 At least 150 horses for future KTM Super Duke R 1290
KTM does not wish to extend on the subject from the equipment or technology, knowing that a good amount of elements are already fixed. The electronic accelerator Wrinkles by Wire should be a part of embarked technology, KTM enduring a retreat, quite necessary with future Duke 690 or Adventure 1190. The anti-skid pair/ABS should also be part of this equipment of series. WP worked on new suspensions for this future KTM Super Duke 1290 R, with a reversed fork with cartridge.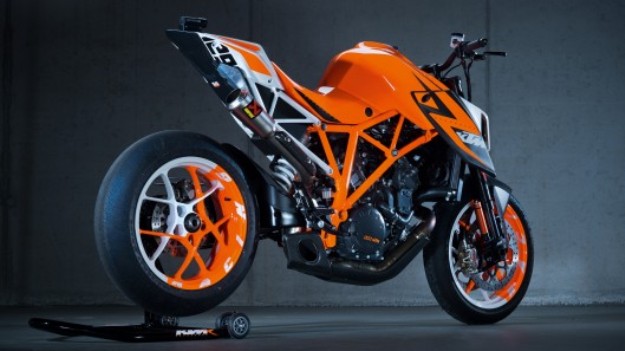 Side looks of the bike are actually the general shape of the tank and will monograms are validated. On the other hand, if KTM announces a radical style and minimalist – which will go hand in hand with the style of control – the mini head of fork which seems as suspended, cannot be retained in the state, because it is necessary to integrate lighting, and certain electric bodies, usually hidden in the preparation of headlight. Lastly, KTM specifies that KTM Super Duke R 1290 which will be a model 2014 available by the end of 2013.