Motorcycle gloves are an essential tool not only in case of an accident but also to protect your hands from wind, bad weather, and hot sun rays in summer. It doesn't matter what kind of rider you are or how fast you are; your hands are essential. If you can't control your hands properly, you won't be able to handle your motorcycle. When your hands are cold, their movement is hindered, and your response time increases, which is never a good thing when riding a motorcycle. So, here is the list of Top Ten Best Bike Gloves of 2022.
Top Ten Best Bike Gloves of 2022 – Top Rated
10. Joe Rocket Café Racer Motorcycle Gloves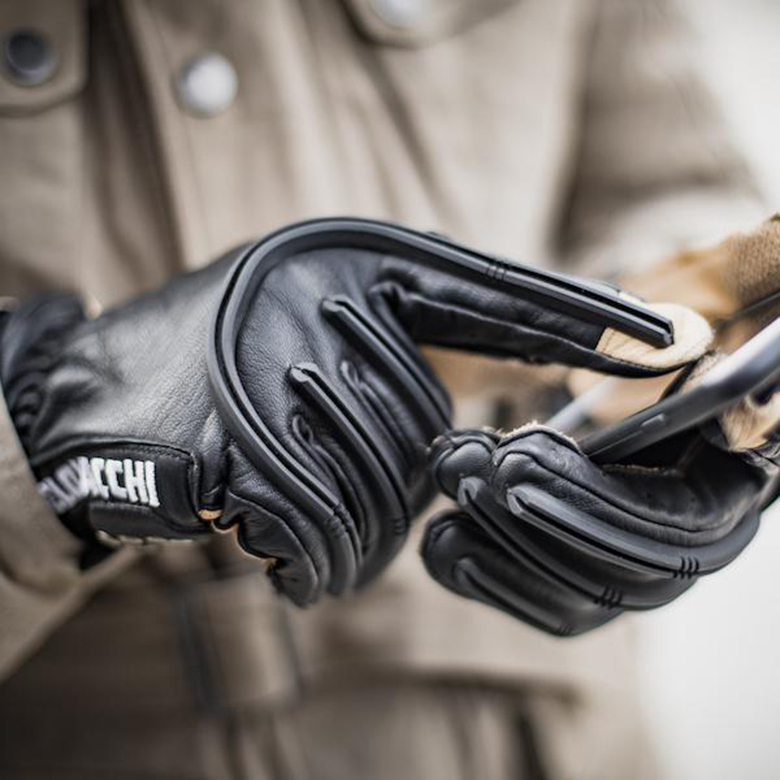 Joe Rocket Café Racer Motorcycle Gloves are the perfect alternative for those looking for a flexible set of everyday riding gloves, with classic design and excellent protection for most situations. They're ready for a cruiser or vintage motorcycle ride, but they're still good enough for everyday travel on any bike.
They are made of Napa leather and are soft and comfortable, with double-stitched cushions in high-impact areas and small holes in the fingers for breathing. A large zipper on the back of the hand makes them incredibly easy to put on and take off. Not to mention the price, which makes them very attractive at $ 59.99.
9. Klim Vanguard GTX Short Gloves
Klim is another advanced riding equipment maker, as seen in their Vanguard GTX short gloves. These riding gloves have a firm texture, high insulation, and a waterproof outer layer, making them ideal for cold weather days with heavy rain. The degree of protection is also excellent, with leather molds, extra palm cushions, and strong armor on the fingers.
Klim also includes features not found on other cold weather gloves, such as touch screen compatible fingers and a visor wiper. Another benefit is the zipper, which makes them easier to wear and remove than other gloves, especially on wet days.
8. Alpinestars SP-8 V2
The Alpinestars SP-8 V2 motorcycle gloves are the best overall. With ergonomic design, breathable material, and superior protection, these Astars provide adequate protection for the occasional track day and can handle any other ride. They provide CE-certified nucleus armor as well as a soft finger on the back of the hand and EVA foam padding reinforcement.
The whole grain leather structure provides long-lasting durability and abrasion resistance, while the specific material on the palm and thumb improves grip. For all its conveniences, it can be a bit overwhelming for casual riders.
7. Gerbing Vanguard Heated Gloves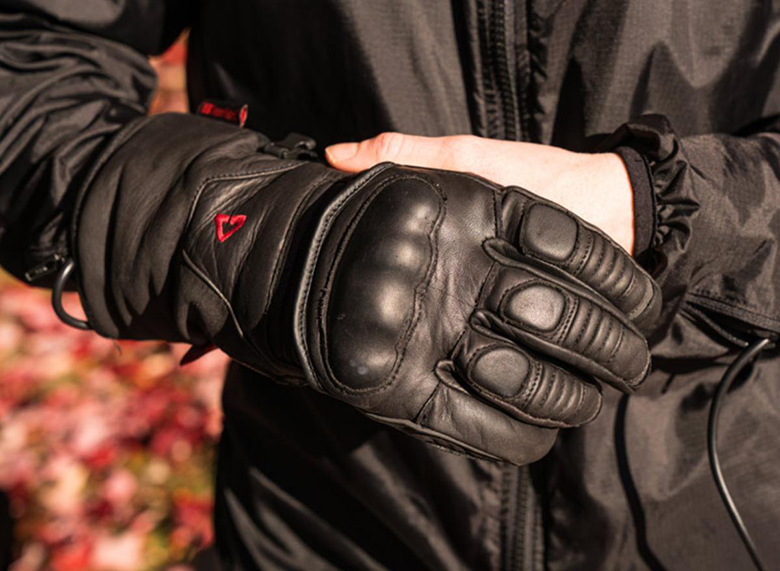 Gerbing Vanguard Heated Gloves are an excellent alternative for all-season adventure riders who don't mind riding in winter. These gloves are made from standard materials such as aniline cowhide leather, water-resistant aquatics, and thin slate insulation, which makes them both durable and flexible.
They also do not compromise on protection, with TPU nucleus armor, gel padding on the palms and fingers, and super fabric strips in some places for abrasion resistance.
6. Alpinestars SP-2 V2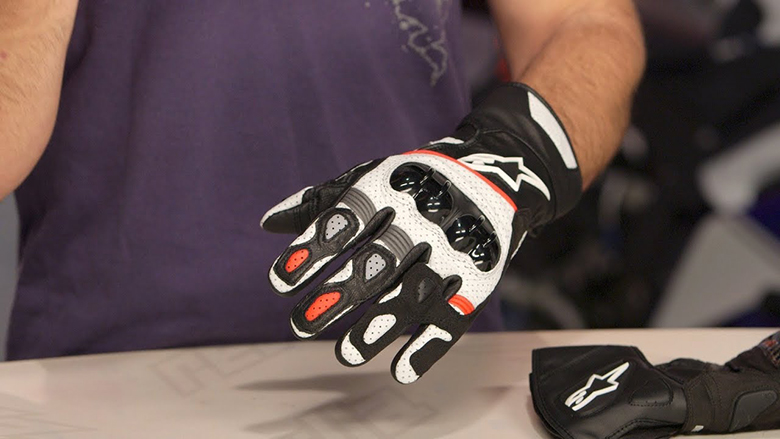 Another pair of Alpinestars Street Performance line, the SP-2 V2, makes track features accessible and affordable for the average rider. The Alpinestars SP-2 V2 is an excellent high-quality alternative for those who have 140, which includes full leather texture, solid and sensitive parts from synthetic suede, strong leather in the palm section, and better ventilation at the rear side. Hands and wrists for TPU nickels injected with vents to increase airflow and a soft slider on the palm protect the double reinforced leather under the impact foam.
5. Rev'It! Sand 4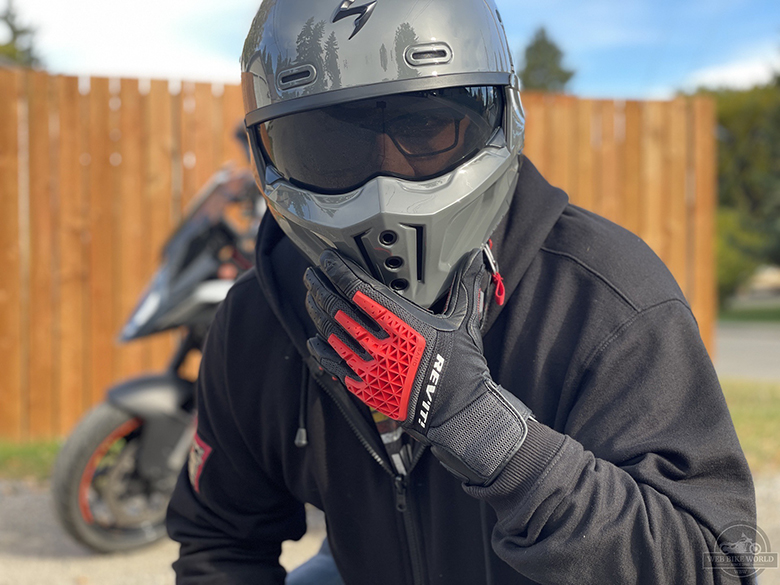 Rev'It! Sand 4 gloves are probably the best warm weather gloves on the market, which have a lot of features and protection. Premium goat skin is used for abrasion resistance on the palms, fingers, lower wrists, and Rev'Itincredibly.
The TPR injection mold armor in the nucleus area provides good protection, strong abrasion resistance, and excellent breathability. For added security, the thumb has extra armor, a strong TPU palm slider and triple-stitched strong leather on the edge of the glove.
4. Joe Rocket Atomic X2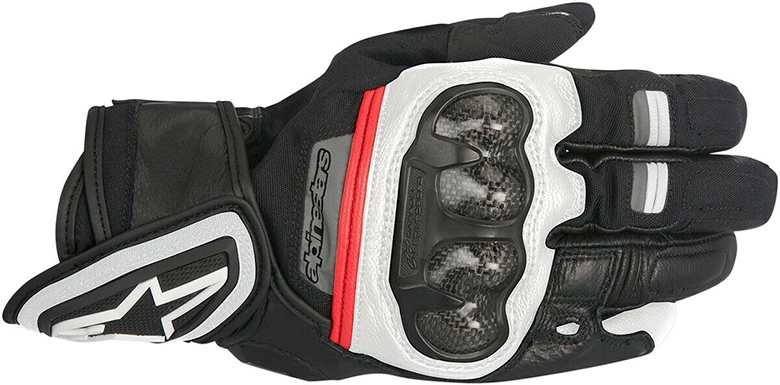 At the end of the pricing spectrum, the Joe Rocket Atomic X2 motorcycle gloves are of excellent quality and provide adequate protection. These gloves are made of goat skin, stretch spandex, neoprene, and chamomile and are incredibly soft and tight, with enough flexibility that they do not interfere with hand movement when worn.
These include 5mm high-density padding around the index and middle fingers and leather for the palm and bones for protection. Sure, they may have benefited from some strong defense at their fingertips, but you also have to consider the cost.
3. Alpinestars Megawatt
Alpinestars Megawatt is another low-cost alternative that can be used on and off the road. They are strong, durable, and affordable for most riders. Quality is undoubtedly when it comes to Astars. They are made of perforated leather, stretch polyamide, and synthetic suede.
The gloves are already curved, so they are comfortable and do not impede movement. What's especially great is the strong thumb and palm parts, which provide a firm grip, which is essential in off-road scenarios.
2. Rev'It! Quantum 2 Gauntlets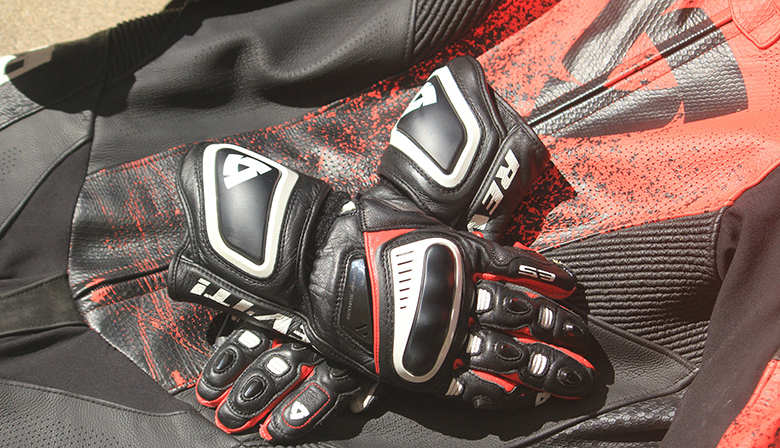 Returning to the premium category, Quantum 2 Gauntlets are another Rev'It! A pair of motorcycle gloves. They are derived from their MotoGP and World SBK predecessors and provide quality racing at a reasonable price.
Cow's whiteness is used for the central body, with goat skin on the palms and artificial layers to strengthen the fingers. The protection is similar to that seen on track gloves, which have armor on the fingers, toes, outer thumb, palm slip, hand edges, and wrists. On the outside of the small finger, there is substantial and double-sewn leather.
1. Dainese Steel Pro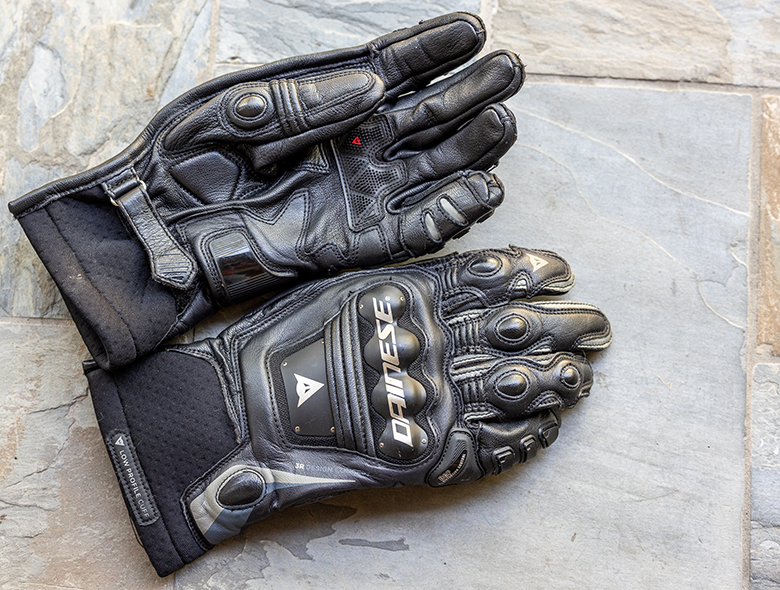 The Dainese Steel Pro is another superior track glove. Some people call them "ultimate track gloves," so if track riding is your thing, these gloves are worth $ 279.99.
They are made of thick goat skin and have a lot of armor. Dainese has included thermo-plastic armor and composite and stainless steel inserts on the fingers, so it's no surprise that these gloves are CE-Cat. II – PrEN 13594 standard level. 1.
Top Ten Best Bike Gloves of 2022 – Top List
| Sr. # | Top Ten Best Bike Gloves of 2022 |
| --- | --- |
| 1 | Dainese Steel Pro |
| 2 | Rev'It! Quantum 2 Gauntlets |
| 3 | Alpinestars Megawatt |
| 4 | Joe Rocket Atomic X2 |
| 5 | Rev'It! Sand 4 |
| 6 | Alpinestars SP-2 V2 |
| 7 | Gerbing Vanguard Heated Gloves |
| 8 | Alpinestars SP-8 V2 |
| 9 | Klim Vanguard GTX Short Gloves |
| 10 | Joe Rocket Café Racer Motorcycle Gloves |