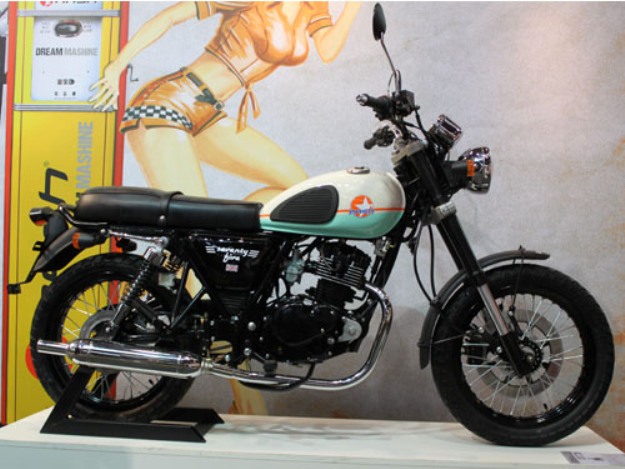 In 2013, a news 125 Mash will arrive in the market. Mash 125 Seventy Five intends quite well to allure new customers with its pretty small look of scrambler! And the SIMA did not spare its sorrow to offer a beautiful very retro behavior to him.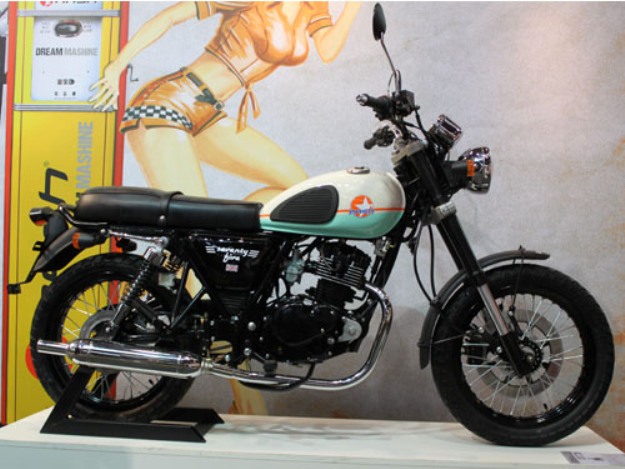 We already tested this 125 Seventy motorbike, a small motorcycle of utility as amusement built in China according to the strict complaints of the SIMA. Arrived to France in June 2012, small Mash 125 "mashed well" if one believe in the persons in charge beanies that are questioned in the JPMS 2013. What gave them desire for proceeding in this way and to begin a work of variation?
Here thus Mash 125 Seventy Five nicely reconsidered to point out the English motorcycles of years 70/80. And the SIMA did not spare the efforts of the designer; since the common parts with this amazing motorcycle are reduced: tally, arm oscillating, driving, and that's all.
The rest was redrawn or modified. And acknowledge that the result does not miss pace: reversed fork, beautiful wheels of 17 inches fitted of tires with cramps, saddles punt, painting old school… 125 Seventy Five will be available in March 2013 to the rate of 1 990 €, that is to say for only 200 €, for this wonderful bike.