Whenever we think of buying a second-hand bike, the first thought that comes in mind includes the best in class machines which weren't very cheap when the bike first came out. But there's always a bargain available in the market if you have the bravery to go a little differently in your choices. Instead of looking for the best in the class machine, you should look for the devices which have a rank lesser than that by group tests of period magazines and ignore the flaws to get yourself the best machine. The prices play an important role in group test when the machine is new. The secondhand demand is the reason why machines become less costly and can become a better option to buy. We are presenting the list of Top Ten Forgotten Used Bargains in the World that are an excellent secondhand deal to have.
Top Ten Forgotten Used Bargains in the World – Top Rated
10: Aprilia Falco
The old v twins of Aprilia are worth buying. For example, the authentic RSV Mille is a better option than Ducati 996/998/999 competitor. Faldo, who is now forgotten, is also a cheaper and better deal you can get. Based on classified prices, you can get this bike around £2000 pretty quickly. You can check out the online auction or search places to get this one in your hand.
9. BT1100
Yamaha's try to make the Buell style, cruiser engined sports bike wasn't popular when it was new, and it was mainly because of not so good handling. But if you're looking for a cruiser, then this isn't a bad option. These bikes have their cost lessened and some dealers might charge a high price for it, but the real-world auction shows that it costs around £1500 which is pretty good.
8. Honda VFR750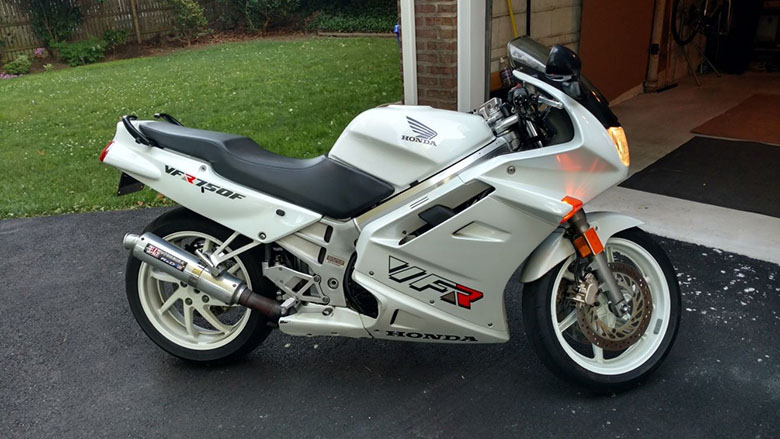 Some of its machines were sold when it came out new, but now it's facing a great bargain. You can't find its part in every corner bike shop so keeping this bike is an act of bravery. But this bike is a good substitute for the Honda VFR750 new, so the price of £1500 isn't a bad deal.
7. Yamaha MT03
People were scratching their heads when this Yamaha 660cc single-cylinder, not the modern one, came out as new. It was considered only as a stylish bike which was a competition with Ducati Monster and wasn't fitting any category. But it seems like the bike was made way ahead of its time as now its much more in demand than before. The price is around £2k according to the auction sales and the ones which are more depreciated cost around £1500.
6. Ducati ST
You will be surprised to see the firm's flagship model being affordable as finding a low-cost Ducati isn't an easy task. The ST sports tourer of 2 and 4 valves ST4 form are the easiest to get. They do lack sure styling sides, but still, you can get them for the lowest price of £1000 and £2000 for ST4S.
5. KTM RC8
The prices are surpassingly low for KTMs first attempt at making a superbike and this bike isn't even on the radar. The folding paper style isn't everyone's type but the RC8s attractiveness can't be denied. The prices start around £4K even when the sweet spot has a cost of £1000 or over. You should compare the 2010 RC8 of 2010 to what you can get when you buy a Ducati 1198 and the KTM is known for having a hardcore case. The price difference is heavier on the KTM side now.
4. Honda DN-01
The looks and technology are a little weird for this Honda, but the hydraulic drive system that creates an automatic transmission is a unique factor. The front wheel is driven by hydraulic fluid and it has no chain, shaft, or belt. It cost around £10,625 when it came out new about ten years ago which is surprising as if anyone would buy that. However, presently it costs around £3k which means you can get your hands on this one.
3. Ducati 750SS
It included the Ducati 750SS and lower spec 750 sport and was based on Pierre Terblanche-era 900SS. The performance and suspension weren't that great but the handling chassis was refined. The bike costs around £1500 which means there's not much you can expect from it. You can go for 900SS and 1000SS and even an 800ss as an alternate for 750 but they will cost you more. Another bike from Ducati is the 749 which was inspired by 999 multi championship winner, and presently you can get it for around £3k.
2. BMW S1000RR
The firm made three super lightweight single-cylinder 650s before it made its famous S1000R and six-cylinder K1600. These bikes were more of a hardcore type and looked bland but the G650 weighed only 147 kg which is still radical even after 11 years. They are not easy to get, but if you find one, you can get it up to £2500 depending on its condition.
1. Buell 1125R
These bikes didn't reach the Japanese and Italian standard-bearers. When Harley closed Buell, these were discontinued after three years of its production which started in 2007. Later, the engine and chassis design was revamped for its machines. It has some strong suits with 146hp by a Rotax V twin. The bike was getting better with time but it lacked development. However, the bike only costs £3k or less. This deal isn't bad for a 150hp motorcycle which isn't even a decade old. You can't get ownership as the company doesn't exist anymore but still, this is an excellent bargain to have a perfect classic bike.
Top Ten Forgotten Used Bargains in the World – Top List
| Sr. # | Top Ten Forgotten Used Bargains in the World |
| --- | --- |
| 1 | Buell 1125R |
| 2 | BMW S1000RR |
| 3 | Ducati 750SS |
| 4 | Honda DN-01 |
| 5 | KTM RC8 |
| 6 | Ducati ST |
| 7 | Yamaha MT03 |
| 8 | Honda VFR750 |
| 9 | BT1100 |
| 10 | Aprilia Falco |
Conclusion
It's not easy to get the best bikes when they are launched, but you can surely get some of the best second-hand bikes whose price was reduced after some years. Our list will provide you with the top ten used bargain bikes in the world that are economical and affordable for you to have.