Some times before we made a list of top ten bestselling bikes in Europe and in that we figured out one of the best bikes of all, it was the Honda. Still, no one can beat the record of Honda's quality and product. We looked deep inside the DfT's registration to see which one is still selling at best in the market and let me tell you it was not so easy to find Top Ten Best Selling Honda Motorcycles of All Times and especially the one which was detailed broke down. So without wasting much of anyone's time, let see which bikes from Honda's showroom are being sold.
Top Ten Best Selling Honda Motorcycles of All Times – Top Rated
10. NC750XA-E
One of the giant bikes Honda has created, and one of the bestselling all over the globe despite not being the hardest of the adventure bike brands. This bike is a manual transmission bike with an addition of 217/DCT gearbox version registered, which also made it go up two more steps in the rank.
9: ANC125E
This bike is usually called the SH Mode 125, with all badges and brochures included. Even f it is sharing the same creation as SH, this little scooter is unique from the SH125i and has caught many riders or buyers.
8. CB650FA-E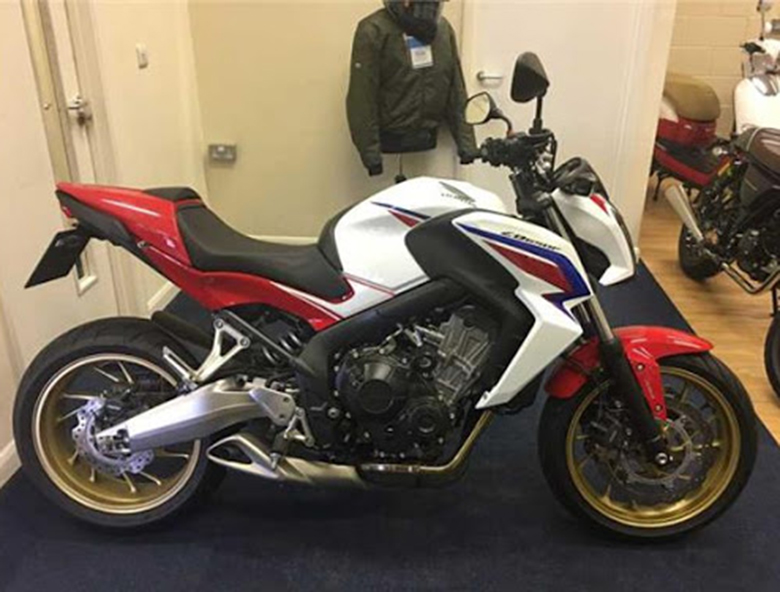 This bike always deserves a place in Honda's top ten sites, but still, it never got the place it should have because yes, it is worth it to own too. With good looks, high tech, fast enough, and the price is very much suitable for any buyer. It does have the productive factor missing like the bells and whistles, but it does the work right and straight ahead. Honda created this bike so attractive for the buyers to buy.
7. CBR650FA-E
If this CBR650F has its value, it's because it has the sale merit. And without any argument, this bike is worth it. You probably remember the bikes, which were the 600cc sports bike and at the top-selling list. A few years back, when CBR600F was behind on paper to its opponents, it was still almost reaching the top of the list—clearly showing the fact that today's generation bikes with technology are still no comparison with the old CBR 125 cc.
6. GLR125 1WH-F
A machine which we are much known too is the CBR125F but this bike we are not. People who figured out this bike thought this bike is like a mystical heir of the CG125, which has seen more users or riders within few years in the decade than any other single model and yes, we are not so surprised.
5. SH125
It is the SH15i, not the SH125 on of Honda's bestselling scooters. The inner city is bright with commuter and something offspring about it with love and desire just like a dishwasher. But it does the same work as Honda's C90 just like that extreme right!
4. CBR125R
It is almost like a sports bike, and yes, we are still not tired of seeing such bikes in the market, with fully faired machines and living out just like the Ewan Charley dreams. We saw from that time that the future generation will always be interested in the sports bike type of motorcycle.
3. NSC110
This bike is officially known as the Honda Vision 110 titled initially as the NSC, meaning New Standard Commuter; this is what future wants actually. With fuel consumption is actually up to 146.9mpg and that is pretty convincing with so much use of transport nowadays.
2. CBF125
We couldn't forget this on this list, or did you think we would, that's actually what most of the training schools do now. And because of that a proper bike rather than a scooter with 160 mpg and economic friendly has more twists and so many goes. So yes it is better and more compelling transport than any other.
1.WW125EX-2
He is mostly known as the PCX125 at the cost of 2700 pounds as a middle-range road option and one of Honda's best creations, of course. Neither it is on nor has neither does it on top one but yes, it owned the full range of appeal than other bikes, also because of its thousands of sales in the past year.
| Sr. # | Top Ten Best Selling Honda Motorcycles of All Times- Top List |
| --- | --- |
| 1 | WW125EX-2 |
| 2 | CBF125 |
| 3 | NSC110 |
| 4 | CBR125R |
| 5 | SH125 |
| 6 | GLR125 1WH-F |
| 7 | CBR650FA-E |
| 8 | CB650FA-E |
| 9 | ANC125E |
| 10 | NC750XA-E |
Conclusion
The above-given information is collected from 2015 registration from the bestselling list and range. The entire article is about Honda's bestselling bikes. With plenty of bikes that are still in the market without any rivals against them. Honda has proven to be the best and yet still the one that gives the best of adventure bikes.