Today we have a very special ride story of FJR1300 to share with you. We received this surprising ride story from a FJR owner. Hope you'll enjoy and share it with your friends who love this bike.
Below is the review of Yamaha FJR 1300 2012 motorcycle, we received from owner;
Dear friends
I had the opportunity to ride my Yamaha FJR 1300 2012, for more than 4000 kilometers from Santiago to San Pedro de Atacama in the middle of the driest deserts in the world. I had the experience to ride it in all weather conditions i.e. day and night.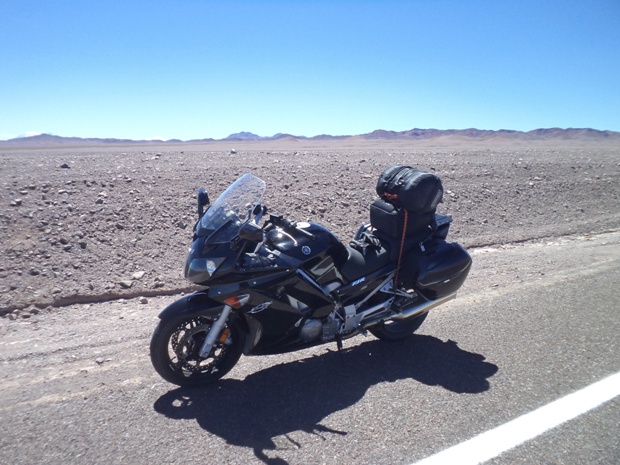 The most exciting thing was to ride with a very strong side winds, like 100 kilometers per hour, I had to fight the cross wind for more than half an hour, it is a wonderful bike, nothing stops it, and nothing could even, and when riding along the desert, the speed of my FJR, at over 250 is something I will never forget, It was like flying in a jet.
Perfect bike, perfect for cold, perfect for rain, having perfect brakes, perfect balance, incredible acceleration from 0 to 100 in less than even 3 seconds, and maneuvers like a cat.
In the end, Congratulations for all Yamaha owners of this beautiful model.