Hero Splendor continued to rule the Indian two-wheeler market in February 2023, with Honda Activa and Bajaj Pulsar making up the top three. Check out the Top Ten Best Selling Motorcycles in India in February 2023 by sales during the shortest month.
Top Ten Best-Selling Motorcycles in India in February 2023 – Top Rated
Hero Splendor – 288,605 Units
In February 2023, the Hero Splendor continued to dominate the two-wheeler market, with sales of 288,605 units from the world's largest two-wheeler manufacturer. Hero Splendor sold 193,731 units in February 2022. In February 2023, the motorcycle sold 94,874 units, a year-on-year increase of 48.97% (94,874 units). The latest release of the Honda Shine 100 will add to the competition with the Hero Splendor.
Honda Activa – 174,503 Units
The only other two-wheeler in the market that crossed six figures in sales last month was India's most famous scooter. Honda sold 174,503 bikes of the Activa scooter in February, up 20.08 percent (29,186 units) from the 145,317 units sold in February 2022.
Bajaj Pulsar – 80,106 Units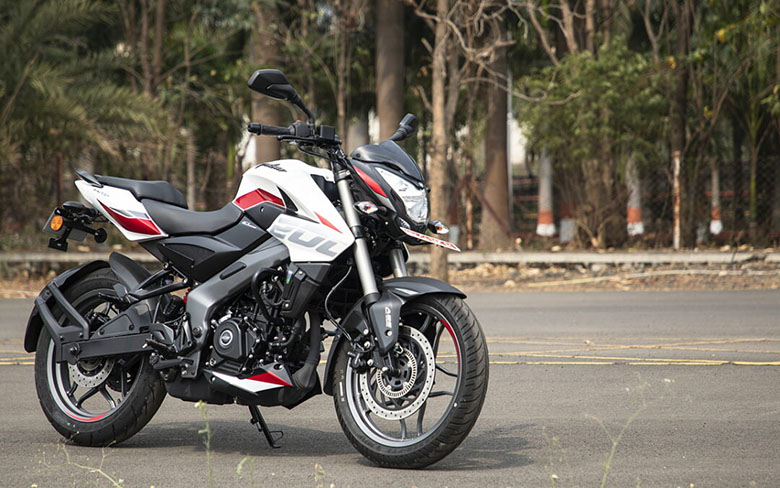 The most popular sports bike series in India is third in our list of two-wheelers that sold the most in India last month. Last month, Bajaj showroom floors saw a total of 80,106 Pulsars depart. In February 2022, when Bajaj sold 54,951 units of its sporty motorcycle to the public, sales of the Pulsar lineup increased by 45.78% (25,155 units) during the month. With the introduction of the new 220F in 2023 and the upgraded NS160 and NS200, Pulsar sales should continue to grow.
Hero HF Deluxe – 56,290 Units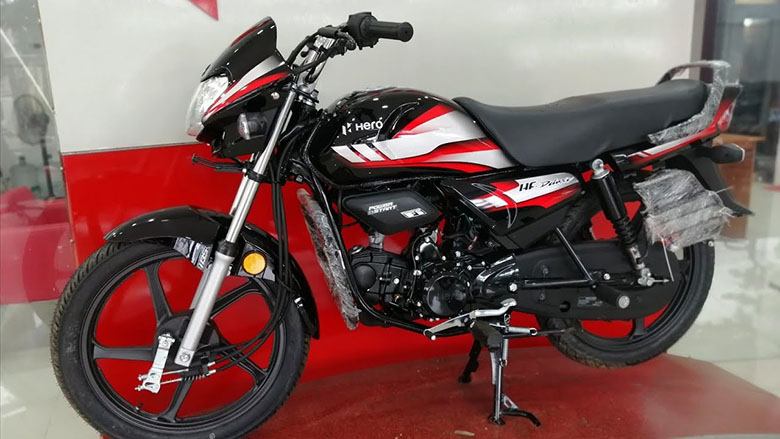 Last month, Hero sold 56,290 HF Deluxe units. Compared to February 2022, when Hero sold 75,927 HF deluxe motorcycles in India, entry-level passenger motorcycle sales declined by 25.86% (19,637 units).
TVS Jupiter – 53,891 Units
The Hosur-based producer of TVS Jupiter, which continues to be the second best-selling scooter brand in India, sold 53,891 units of the gearless scooter last month. Sales of Jupiter increased by 14.44% (6,799) compared to 47,092 units of the scooter sold in February 2022.
Suzuki Access – 40,194 Units
The third scooter on the list is the Suzuki Access, which the Japanese manufacturer sold 40,194 units in February 2023. Access sales increased by 7.15 percent (2,682 units) compared to February 2022, when Suzuki shipped 37,512 scooter units. ) from year to year.
Honda Shine – 35,594 Units
The Honda Shine is the current market leader in the 125cc category, and the Japanese company sold 35,594 motorcycles this month. Compared to Honda's February 2022 shipment of 81,700 units of the passenger bike compared to 46,106 units sold year-on-year, Shine 125 sales fell by 56.43%.
TVS XL 100 – 35,346 Units
The TVS XL 100, a reliable workhorse in the Indian motorcycle industry, reached 35,346 new homes last month. XL 100 sales, however, declined significantly year-on-year, falling by 502 units (1.4%) compared to 35,848 units sold in February 2022.
TVS Apache – 34,935 Units
With 34,935 units sold in February 2023, the TVS Apache range ranks ninth on the sales chart. The manufacturer is located in Hosur. Compared to last year, Apache lineup figures more than doubled, increasing by 112.94 percent. (18,529 units). In February 2022, TVS sold 16,406 units from the Apache lineup.
TVS Raider – 30,346 Units
TVS's sporty-looking touring product for the 125cc market is called the Raider. Last month, 30,346 Invaders found new homes, a year-on-year increase of 105.82% (15,602 units) from 14,744 units of sporty commuters sold in February 2022.
Top Ten Best-Selling Motorcycles in India in February 2023 – Top List
| Sr. # | Top Ten Best-Selling Motorcycles in India in February 2023 |
| --- | --- |
| 1 | Hero Splendor – 288,605 Units |
| 2 | Honda Activa – 174,503 Units |
| 3 | Bajaj Pulsar – 80,106 Units |
| 4 | Hero HF Deluxe – 56,290 Units |
| 5 | TVS Jupiter – 53,891 Units |
| 6 | Suzuki Access – 40,194 Units |
| 7 | Honda Shine – 35,594 Units |
| 8 | TVS XL 100 – 35,346 Units |
| 9 | TVS Apache – 34,935 Units |
| 10 | TVS Raider – 30,346 Units |