Surprised! Honda took along three of its innovations of 2013 for an urban meeting of catches of sights to Europe. It was not necessary any less, so that paparazzi do not seize the stereotypes of the news Honda CB 500 and CBR 500. But CB 500 was unaware of the existence until there.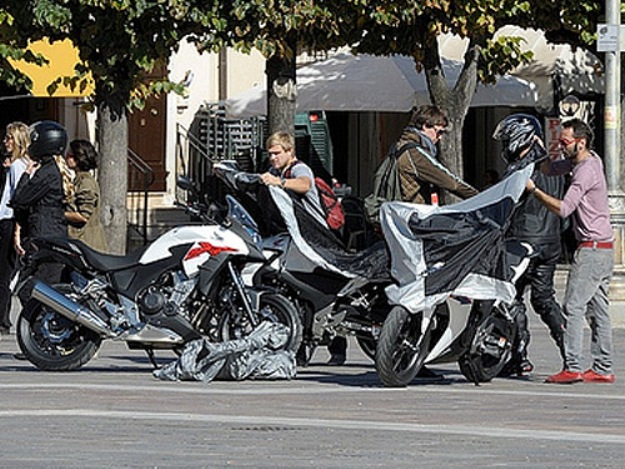 We already had basic news for the new arrival at Honda for 2013 (To read again our different news on Honda CBR 500 and CB 500 2013 here), whose roadster and a sporting software resting on same punt form technical references. It chose to carry out part of its visual for promotion in Europe and particularly in the streets of Rome, which does not have escaped with any one of the journalists of the Central daily newspaper, who photographed the three new models of the range Honda 2013. One sees three motor bikes clearly there and can be surprised.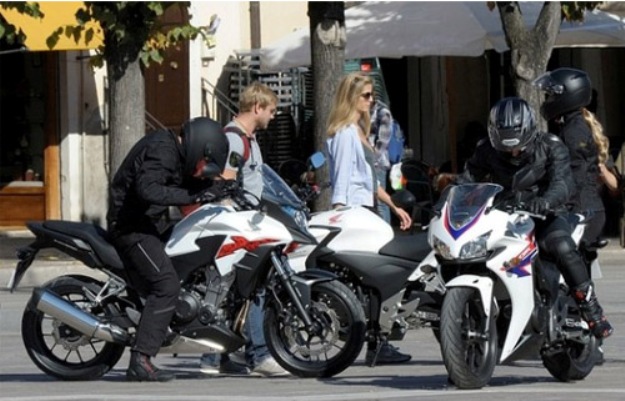 Honda CB 500 2013: Basic with less than 5,000 € with ABS?
After 5 years of absence, Honda CB 500 comes back for 2013 (alleluia!), but it inaugurates a new technical platform that is a framework steel in which a new vertical twin-cylinder of 470 Cm3 cooled by water rests. The suspensions are basic and the brake is satisfied with only one disc to the front one. It will be it which will support the role of rolled average of line entry at Honda for 2013.
In the obvious result of range NC 700 (Honda NC 700 S,  NC 700 X and  NC 700 D Integrated), Honda CB500 new generation will obviously be in compliance with the regulation for 2013 and the new motorbike license European A2 is intended for the beginners in particular. One can thus assume a rather gravitational price of attack.
Since the NC 700 S is sold at 5,490 € in price of call, this Honda CB 500 should undoubtedly be sold under the 5,000 €. It is possible snapping us the network. And there is a chance to be extremely bet about that this future CB500 finds its way of the motor bike-schools quite quickly…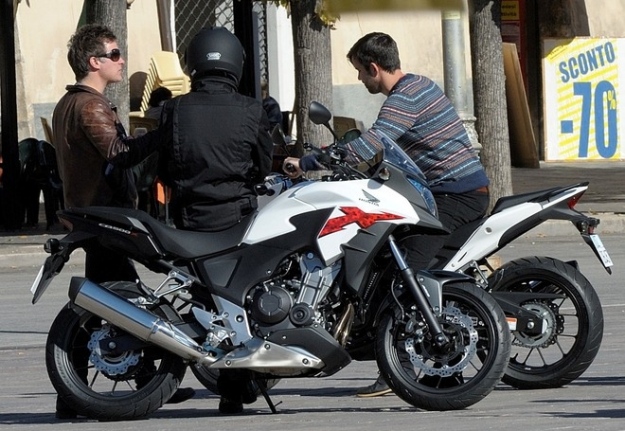 Honda CBR 500: Sporting, economic and accessible
From now we can admire more of its plastic for the future Honda CBR 500. Rather pretty, it regains the shape of crisscross age of the last Honda CBR1000RR just like its graphics and color. The provision of the handlebars which are raised for sporting, lets think that Honda is simply equipped with the CB500 to make sporting economic, which, for the blow, will not break the wrists and should protect more than the pure basic Honda CB500.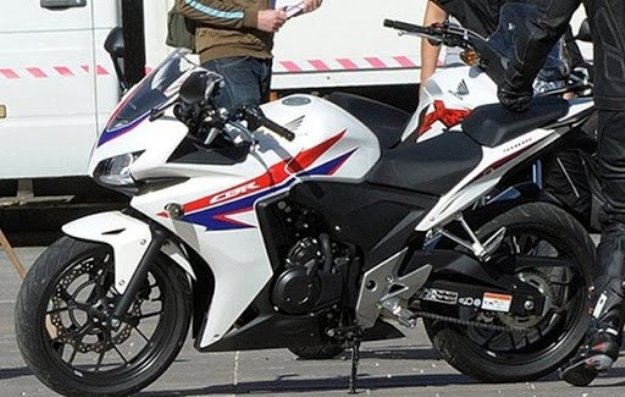 Honda CB 500 X: The trail surprised!
The logic of platform allows beautiful opportunities in terms of diversification of range. And the good performances of Honda NC 700 X in France, Italy and Germany undoubtedly made reflection of the persons in charge of Honda who chose to conceive a Honda CB 500 X, very near in the idea to Honda NC 700 X and Cross runner. It is thus there for a trail with alloy wheels of 17 inches, punt forms CB 500 obliges.
A good way of proposing a motor bike of rolled average is line entry in another bottle… which will perhaps not give the intoxication of the directions with a power estimated at 47 horses to respect the new motorbike license A2 European of 2013, but which should consume little, undoubtedly less than 3 l/100 km. We will know some more about this news and about the promising Honda CB 500 2013 at the time of living room EICMA of Milan. Stay connected…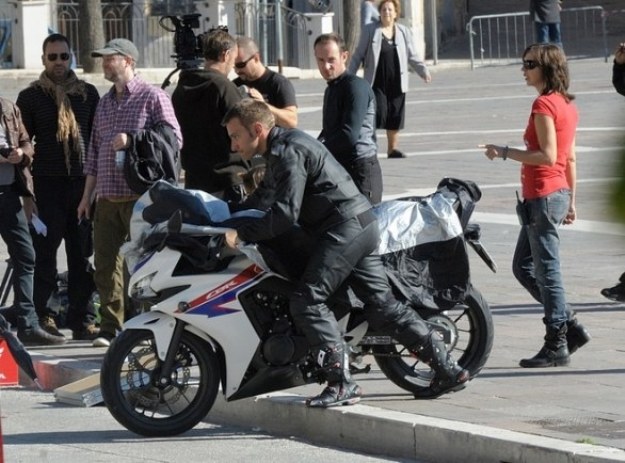 Honda CB500, Honda CBR500, Honda CB500X, 1st information:
Vertical twin-cylinder of 470 Cm3 to liquid cooling, injection PGM-FI
Power 46.9 CH., couple 4.06 daN.m
Tally and oscillating arm steel common to the three motor bikes
Fork, wheels, braking with double disc, ABS in option, common run with the three motor bikes
Weight: 195 kg all full facts
Estimated price: 4,990 € for the CB 500 C-ABS