The name of Honda brand comes in mind when someone talks about super sports bike. This year Honda brand has launched the best sports bikes that have broken the previous records and has maintained the legacy of this brand. The new 2018 CBR1000RR Honda SuperSports Bike is an impressive sports bike featuring the best performing engine of all times. This sports bike is the best of both riding styles, i.e., on race tracks and roads. This sports bike is available in limited numbers only, so the interested persons should hurry up. Its latest premium Ohlins electronic system, Brembo brakes, titanium mufflers is all new. The review of new 2018 CBR1000RR Honda SuperSports Bike with its price and specifications are given below.
2018 CBR1000RR Honda SuperSports Bike – Price and Features
The new 2018 CBR1000RR Honda SuperSports Bike is available in limited numbers with the price of $16,499 only.
Performance
The new 2018 CBR1000RR Honda SuperSports Bike is best known for its performance due to the throttle-by-wire system that works in concert with an all-new Honda Selectable Torque Control. The rider has an option to choose three different engine power delivery modes. The powerful inline-four cylinder engine was featuring high compression 13:1 piston can provide excellent power output than 2017 Honda CBR1000RR SuperSports Bike. The new race-proven radial-mount Brembo mono-bloc calipers are not only light in weight, but they give the outstanding braking performance. An all-new Honda Electronic Steering Damper (HESD) is the more sophisticated and latest one. It can detect the vehicle speed and can easily adjust damping proportionally. It proves helpful in maintaining low-speed maneuvering while offering excellent and predictable high-speed handling. The new 2018 CBR1000RR Honda SuperSports Bike features two sets of injectors per cylinder for both low and high rpm performance. It can provide an instant high-rpm response with great low-rpm metering and clean running.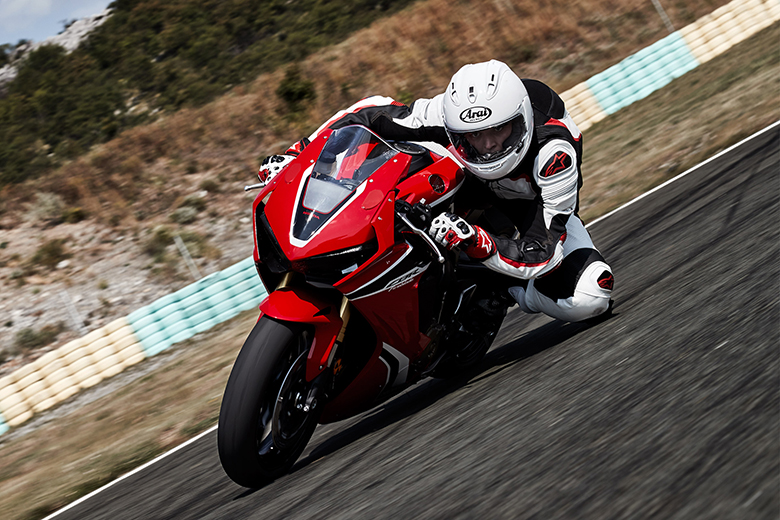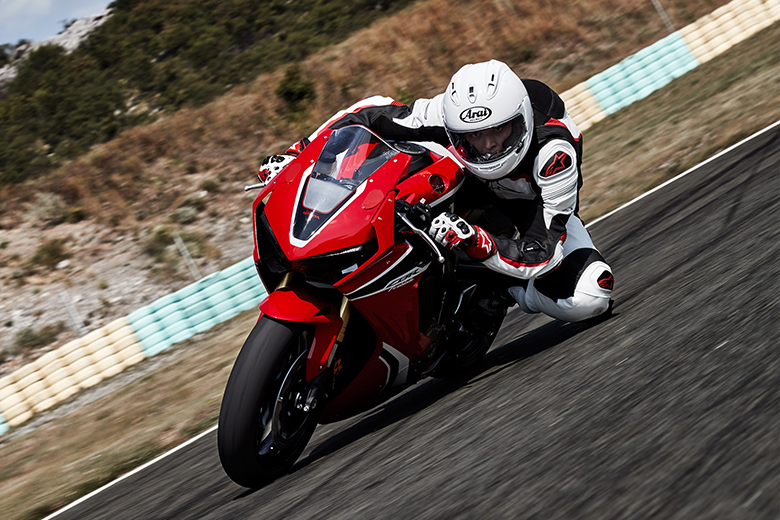 Handling
The new 2018 CBR1000RR Honda SuperSports Bike features the latest Ohlins Smart electronic control system that comes with three pre-set suspension modes. It is fully adjustable, semi-active, truly premium and track-ready suspension system. The ABS is sufficiently reliable and comes as standard in this Honda Sports Bike. This model is much slimmer than the previous models in the tank and seat junction area. The designers have improved aerodynamics, and the small container makes it easier to ride on as compare to the 2018 Honda CBR600RR SuperSports Bike. The new thin-wall titanium fuel tank and is about half pounds lighter than the previous models. The new sub-frame is kept lighter but strong enough to withstand obstacles.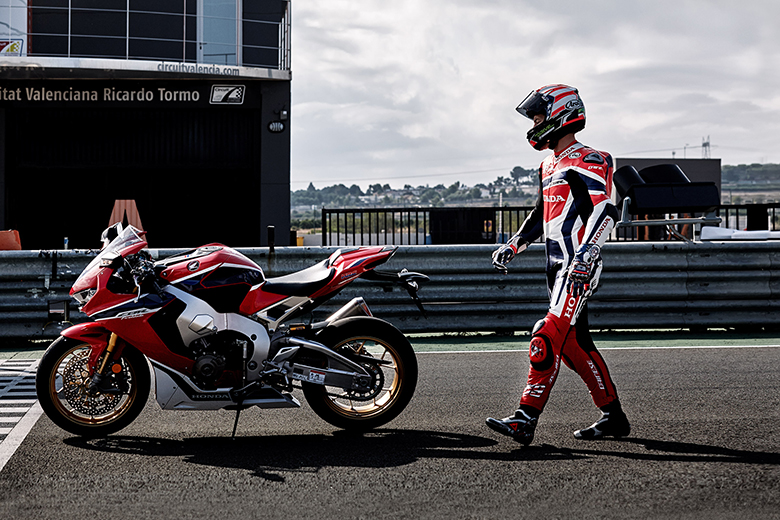 Engineering
The new 2018 CBR1000RR Honda SuperSports Bike features the best-assisted slipper clutch that is the same type as used in MotoGP bikes. The design ensures full power transmission with smooth shifting and light clutch pull at the lever. This bike uses the titanium for mufflers, which makes it much lighter and stronger. The new five-spoke wheels are light and robust featuring low weight than the previous six-spoke wheels. This sports bike is an inch narrower than the previous-generation that features high-density core. The LED lightings present an attractive view for headlights, tail lights and turn signals. The TFT (Thin Film Transfer) contains an instrument display which is lighter and is easy to read than the previous LCD design. The high-tech lithium-ion battery comes as standard, and that is just half the weight of the last lead-acid battery.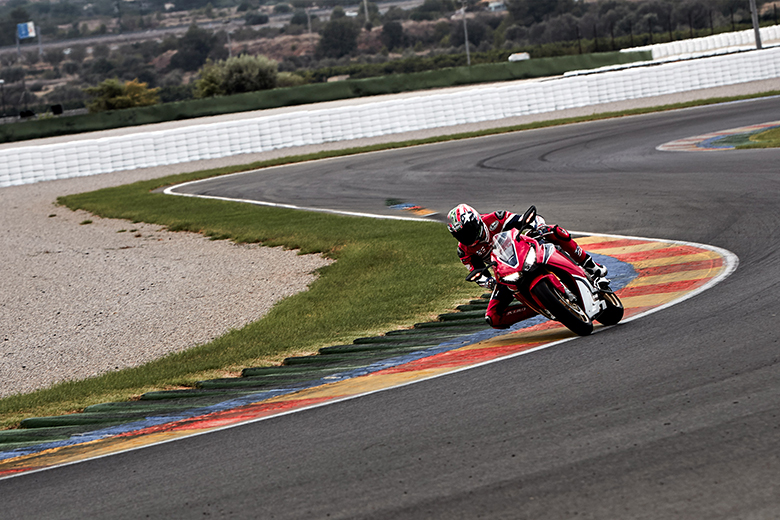 2018 CBR1000RR Honda SuperSports Bike – Technical Specifications
Engine
| | |
| --- | --- |
| Type | 998 cc, liquid-cooled, inline four-cylinder |
| Bore and Stroke | 76 mm x 55 mm |
| Induction | Programmed Dual Stage Fuel Injection (PGM-DSFI) with 48 mm throttle bodies, Denso 12-hole injectors |
| Ignition | Digital transistorized having electronic advance |
| Compression Ratio | 13:1 |
| Valve Train | DOHC; four valves per cylinder |

Other
| | |
| --- | --- |
| Available Colors | Matte Black Metallic, Grand Prix Red |
| Model ID | CBR1000RR |
| Emissions | It meets the current EPA standards. California version meets current CARB standards and may differ slightly due to emissions equipment. |

Conclusion
This review article provides the full details of 2018 CBR1000RR Honda SuperSports Bike, and it is covered under bikescatalog.com. This sports bike features the robust and high performing 998 cc engine which can provide instantaneous torque and acceleration. The chassis is light in weight and is stronger than the previous model. Each part has been carefully designed using the best research so that rider can always enjoy good riding experience. Those riders who like to use the powerful and robust bike should prefer the new 2018 CBR1000RR Honda SuperSports Bike.