When we see the tag made in china, we are sure that the product is cheap and probably has low quality knocking off many goods in the market. Their genius minds can convert the Louis Vuitton handbags into the second-best copy; also, one of the examples is the imitation Rolls Royce. China has proven to be the best in copyrighting the product around the globe. Below we discuss the Top Ten Funniest Chinese Copies of Original Motorcycles that we can discover on the net made in china. Try guessing which one is the real one.
Top Ten Funniest Chinese Copies of Original Motorcycles – Top Rated
10. Jonway JJ250
Jonway JJ250 is a product where you couldn't imagine it to be in such a position where the builders are in the process of this bike, and the producers are standing back and waiting for the item to be turned into a motorcycle, which we all can say yay!! The item did not turn out well. It was a headache in the market looking like a toy for the little boy in the Christmas crying and begging for a transformer toy in Pound land. This bike is a 250cc twin engine bike wanting to look its best but turned out nothing but shit when trying to copy the BMW F650CS.
9. Jiajue C8
This bike wanted to copy the look of KTM 125, but it turned out to be a disaster too. It was made with cheap plastic and it was nothing close to the original bike's quality, while it had no successful starter and slow ride with no safety guarantee. All this makes any bike less attractive and yes, it was very much cheaper too. Simple fail as soon as it was born, the entire bike was a mixture of thin plastic and puke of KTM.
8. Winjan WJ300
This machine that the Chinese people created were not so bad in looks, and a hell of a name did they think of Winjan WJ300. They did their best in making the exact copy of Ducati streetfighter because the look was quite evident from far, you could say. But as soon as you press the paddle, it will probably take you straight to the gravel trap.
7. Lifan Hunter 125
Copy the Ducati Scrambler turned out to be such a laugh that fairly exact looking tank and the seat were mated to a125cc. The entire design was also portraying a flop of performance.
6. Jiague R15
This bike turned out to be a mixture of Ducati Panigale, the CBR125, and the KTM RC390, which in the end, you get a pile of the blob. I really couldn't picture the exact copy it was going for; it looks like designing the bike, there was no only agreement on the design and the machine just prints itself as a blob with scars and bruises. They did everything they could, but somehow the bike looks like it came and got invented in a big fight where the punches and kicks were evident on it.
5. Kengo R350
Putting an R in any name for Chinese people probably means that it goes up in value and BHP trillion times just like that. The company that designed this bike claimed it was a supercharged design. Even the red line on the tech was 15000 rpm but performing 8500 rpm. Another build of crap trying to copy the Moto GP.
4. Kengo X350
This bike was supposed to be legally made for the sporty people, but somehow the entire family can ride it. Even knowing it wants to be a naked Kengo X350.
3. Jiajue 400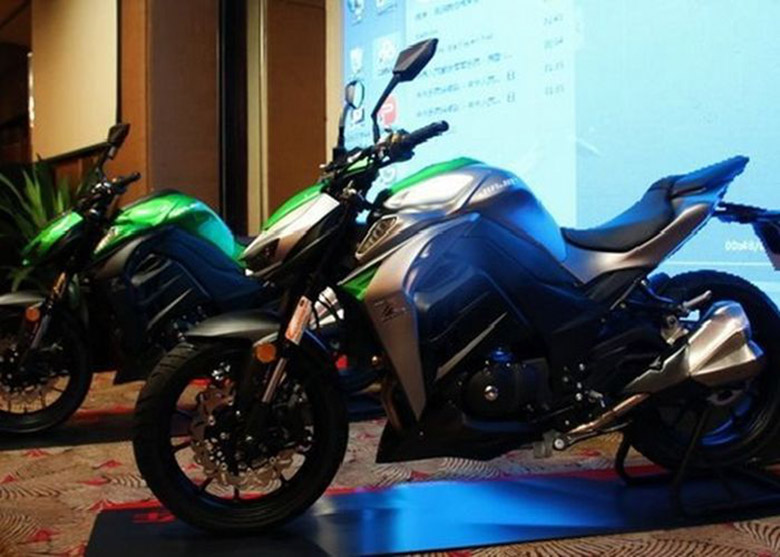 Another horrible disaster from china is the creations of making copy attempts in the bike industry. Trying to Z1000 but it was powered by Jiajue 20bhp parallel twin-cylinder engine which was stuffed inside the tubular frame knowing the frame could be plastic also.
2. Skyteam YCF Urban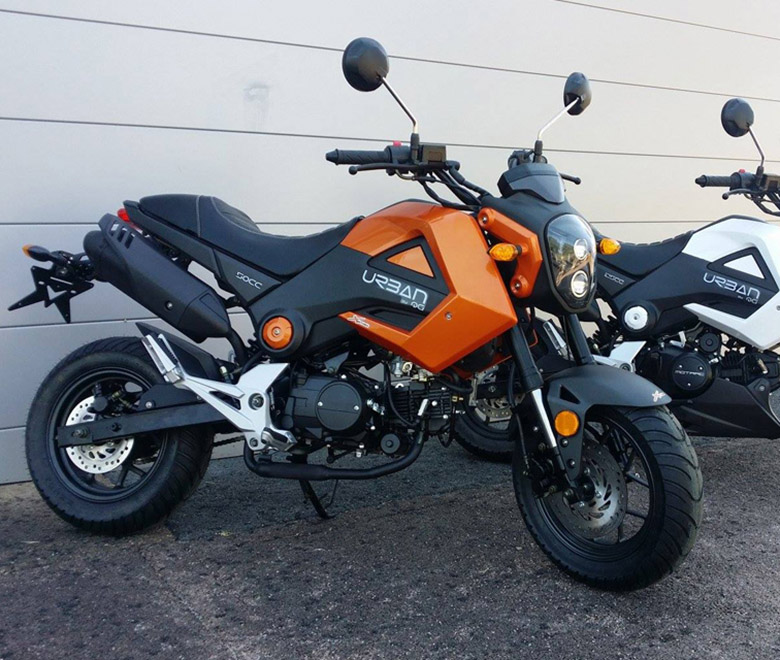 If you push a little, I mean a lot, then maybe you could see that they were trying to deliver the Honda Grom. It looks like it is way cheaper to afford with cheap pressed steel and vacuum, formed plastic. The YCF is a bike to be noticed when you want to be cached under the radar and come under the lorry driver.
1. Wonjan WJ300GS
Yay at number one, we have the bike which marketing picture looks like it survived the End Of Times under the rubble and broken city. It was merely an insult to the original copy of Ducati 1098 for their 300cc sports bike. This bike was said to be not only a bike but a land warrior that could improve your life. Isn't it weird?
Top Ten Funniest Chinese Copies of Original Motorcycles – Top List
| Sr. # | Top Ten Funniest Chinese Copies of Original Motorcycles |
| --- | --- |
| 1 | Wonjan WJ300GS |
| 2 | Skyteam YCF Urban |
| 3 | Jiajue 400 |
| 4 | Kengo X350 |
| 5 | Kengo R350 |
| 6 | Jiajue R15 |
| 7 | Lifan Hunter 125 |
| 8 | Winjan WJ300 |
| 9 | Jiajue C8 |
| 10 | Jonway JJ250 |
Conclusion
The above-given article discusses how china can cross limits in copying anything they want and sometimes turning them into either insults or disasters. Some examples have been given above about how they created them and which one it was supposed to be in the original life.