Aprilia has been racing and winning internationally for 30 years, ever since Alessandro Gramigni took home the legendary first victory in the 1992 125cc World Championship. Since then, the 125cc, 250cc, and WorldSBK series have all seen consistent successes at the world championship level. In Argentina this year, Aleix Espargaro won the first MotoGP race for the firm. To celebrate these milestones, Aprilia unveiled the stunning 2023 Aprilia RSV4 XTrenta Sports Bike.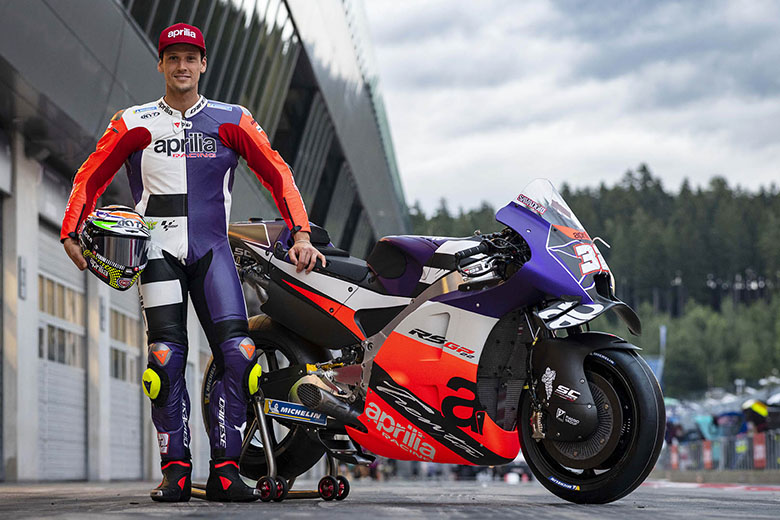 2023 Aprilia RSV4 XTrenta Sports Bike – Features
Limited Edition
There are just one hundred Aprilia's XTrenta motorcycles in existence worldwide. It's an expansion on the interest generated by the very rare 2019 Aprilia RSV4 X, of which only ten will be produced for sale throughout the globe.
SC-Project supplied the engine with a titanium and carbon fiber exhaust system, Sprint Filter, a supplier to Aprilia's MotoGP team, installed a new air filter, and Taleo Tecnoracing supplied the water and oil radiators.
Based on their experience in MotoGP, Aprilia used an inverted swing arm on a production motorcycle for the first time in 2021. In addition, the XTrenta is another production first for Aprilia since it has a lower wing on the bottom of the swing arm, beating off Aprilia's main competitor and the company that pioneered this feature, Ducati.
It is claimed that the XTrenta's aerodynamic load has been enhanced by 25%. In comparison, the drag has been reduced by 4% thanks to this and the addition of winglets similar to those on the RS-GP bike that Aleix Espargaro and Maverick Vinales ride in MotoGP.
Brakes
The XTrenta has Brembo GP4-MS billet Monobloc calipers and 330mm T-drive discs, which meet WorldSBK specifications. It is claimed that installing the Pirelli Diablo SBK tires on the Marchesini M7R GENESI forged magnesium wheels may save unsprung weight by 4.4 pounds.
In terms of mission command, Magneti Marelli has provided the XTrenta's electronics, and you will be able to use them with some quite remarkable JetPrime toggles.
2023 Aprilia RSV4 XTrenta Sports Bike – Color Scheme
The Aprilia RSV4 XTrenta, which shares its paint job with Garmigni's 1992 125cc racer, can be yours for the low, low sum of €50,000. (US price has not yet been established). From September 6, you can get it exclusively at factoryworks.aprilia.com.