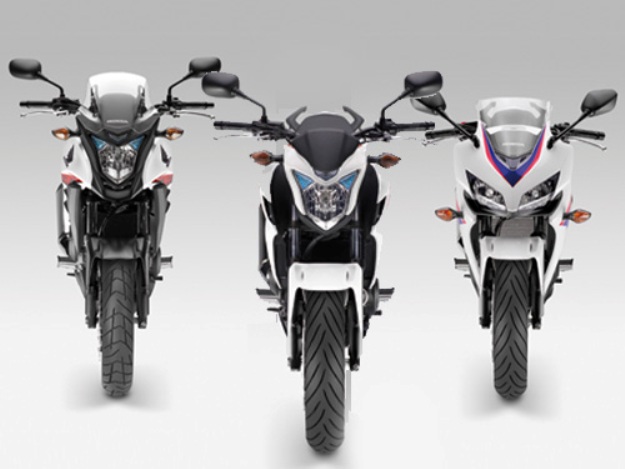 Honda has just communicated the prices of its new range Honda CB 500 2013. Whereas one imagined a more aggressive price for these motor bikes made in Thailand, the difference with the range of the NC 700 2012 will be finally "only" about the 500 €, which nevertheless positions them in a very interesting fork already.
Thus the basic roadster Honda CB 500 F – only available with ABS – will be sold 5500 € starting from March 2013.
Trail CB 500 X available in May 2013, as for him will be posted with 5900 €. Lastly, the Honda CBR 500 R ABS will be exchanged against the sum of 5900 € and will unload in the month of March 2013.