Sym Wolf SB 250 2013 Pretty Taiwanese For The A2 Licenses
Sym, manufacturer the French especially known for its scooters, also proposes a small range of motor bikes, in particular in 125 Cm3. But for 2013, Sym is invited on the segment of the 250 Cm3, with the Sym Wolf SB 250 Wolf, which seems to fall at point, with good arguments, accessibility with the future A2 licenses at the head.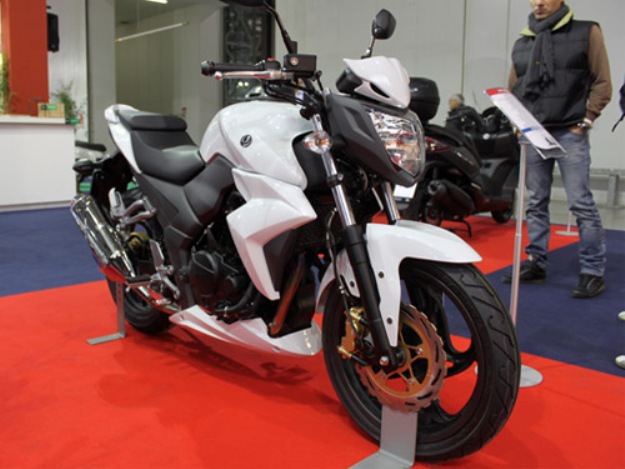 After the 125 Wolf, Sym decides to invest the higher crenel with the Sym 250 Wolf SB, which could unload at the good moment on the French market with the passage to the new motorbike license A2 European.
This innovation takes a very modern form, near to a good amount of Japanese roadsters of higher category. Look at the form of the scoop radiator: one is not very far from a Honda CB 1000 R! In the line of the 125 Wolf, this Sym Wolf SB 250 presents itself as a much better completion, with more licked equipment. The preparing is well adjusted, and is rather generous equipment with a table of full board and a clamp of front brake with radial fixing.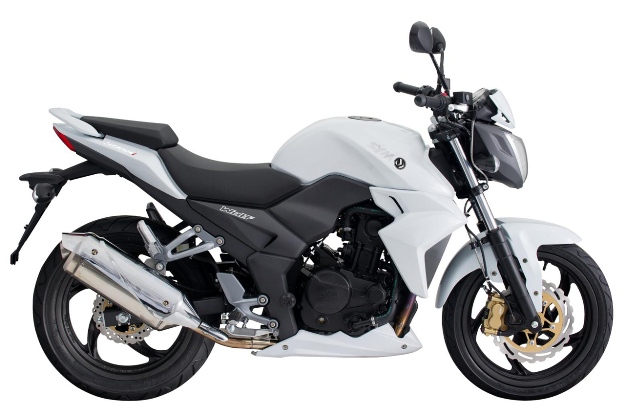 One-cylinder modern of 25 horses
Especially, one retains the arrival of new one-cylinder Sym 4-time with 4 valves, cooled by water and being of a cubic capacity of 249 Cm3 and developing 25 horses for a couple of 2.31 daN.m. It is coupled with box 6, reports and announcement says an average consumption of only 3 L. /100 km. He meets the standard Euro 3.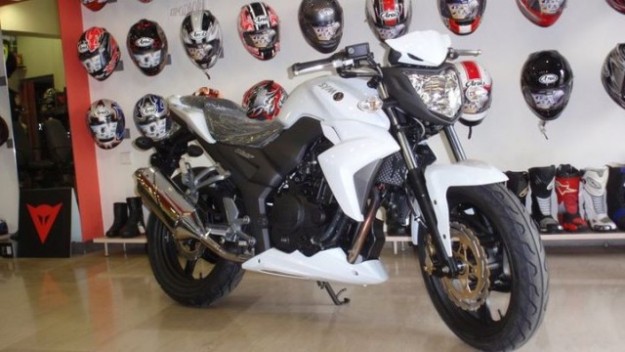 The cycle part is not in rest, with framework steel which seems very robust, a fork diameter 36 mm and a mono shock. The height of saddle of 790 mm and the weight of 163 kg dry should give access to the small gauges. The price for the Italian market is announced round about to 3,875 €. A competitor of choice for Suzuki GW 250 Inazuma.
Sym 250 SB Wolf, essence:

One-cylinder engine 4 Times, cooled by water, box 6 speeds
Power: 25 horses with 7,500 tr/min, couple 2.31 DaNm with 6,000 tr/min
Tally steel, two brakes disc
Tank: 14.7 liters
Height of saddle: 790 mm
Dry weight: 163 kg